Testing Streams Just Got Easier
Testing for streaming APIs, right at your desktop.
Your one-stop shop for sending, monitoring, and testing RESTful, gRPC, GraphQL, Websocket, OpenAPI, WebRTC, and streaming API requests. Now supporting Webhooks and featuring Dark Mode.
Star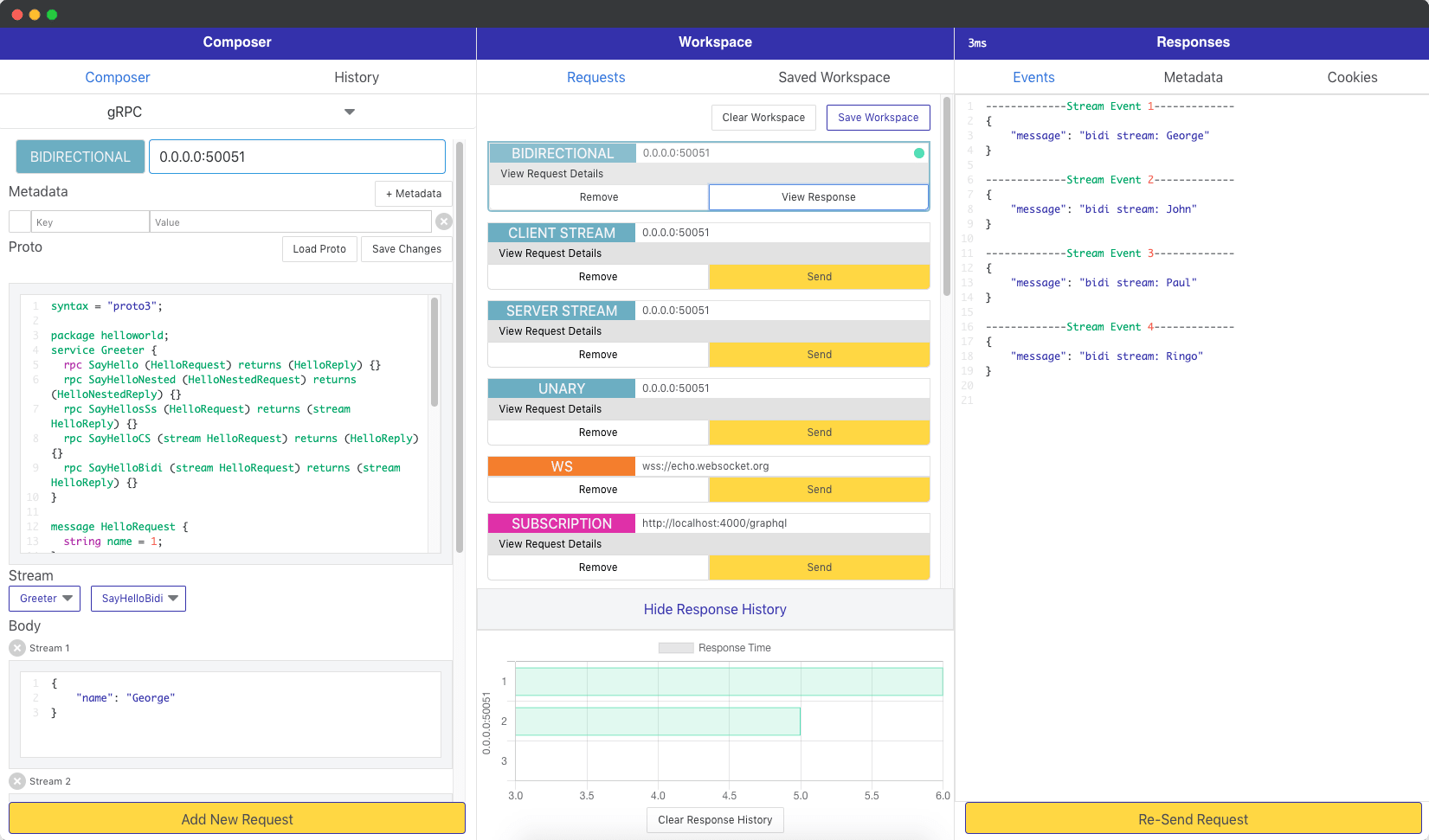 All the protocols you'll ever need.
Multiple streams. A single connection.
HTTP/2
Swell supports full HTTP2 multiplexing of requests and responses. HTTP requests to the same host will be sent over the same connection. Swell will attempt to initiate an HTTP2 connection for all HTTPS requests by default, but will revert to HTTP1.1 for legacy servers. Multiple concurrent streams are allowed for each connection.
Stay connected.
Server-sent Events (SSEs)
Initiated by a simple toggle box, Swell displays SSE events one by one as they come in. Similar to HTTP/2 streams, multiple open connection streams are allowed for SSE.
Keeping in touch
Web Sockets
Swell enables connecting directly to WebSocket servers with an HTTP handshake. Developers can directly send data to the connected WS server in the form of simple strings or binary data. Messages and images are displayed in chatbox format, clearly indicating outgoing and incoming messages.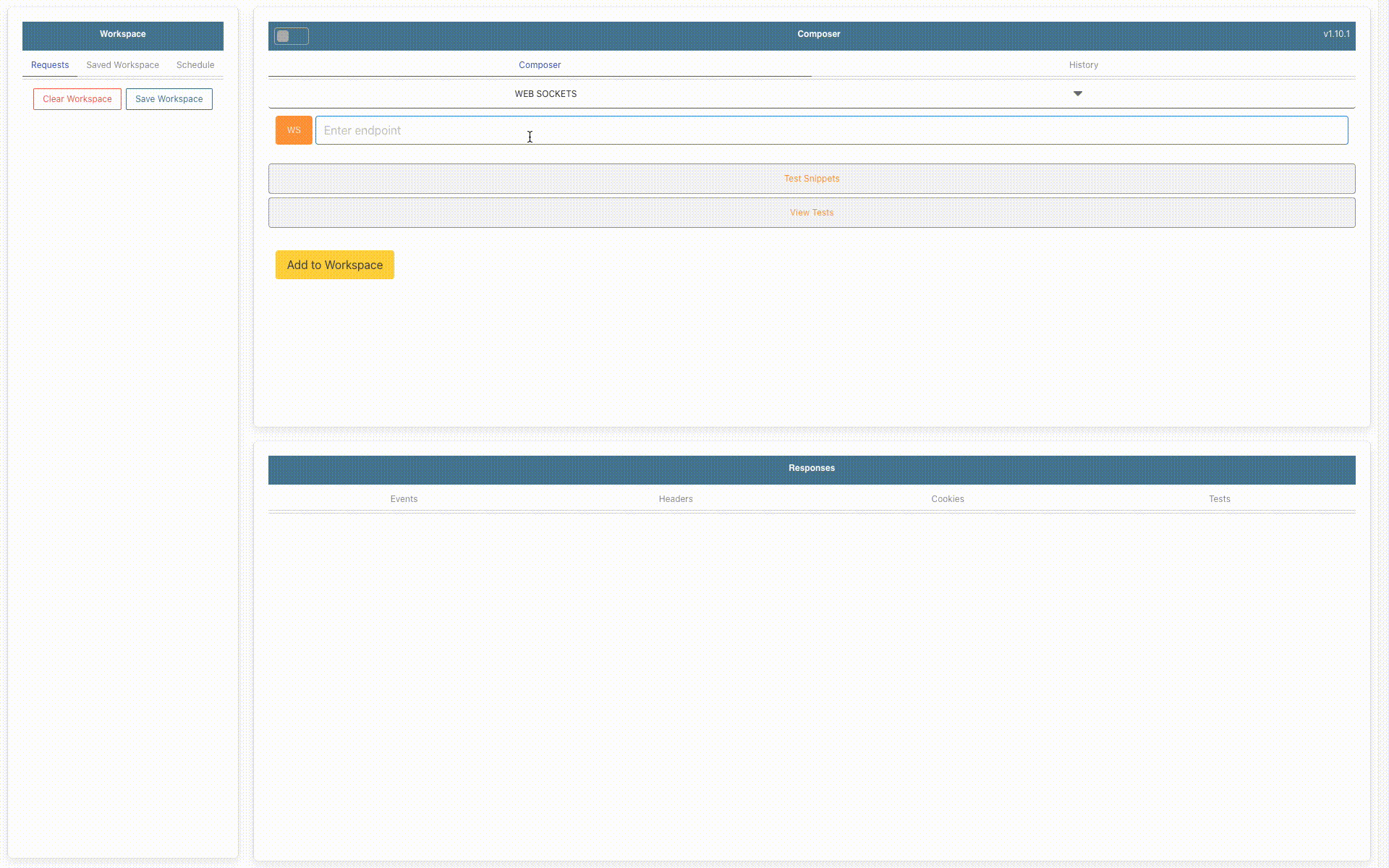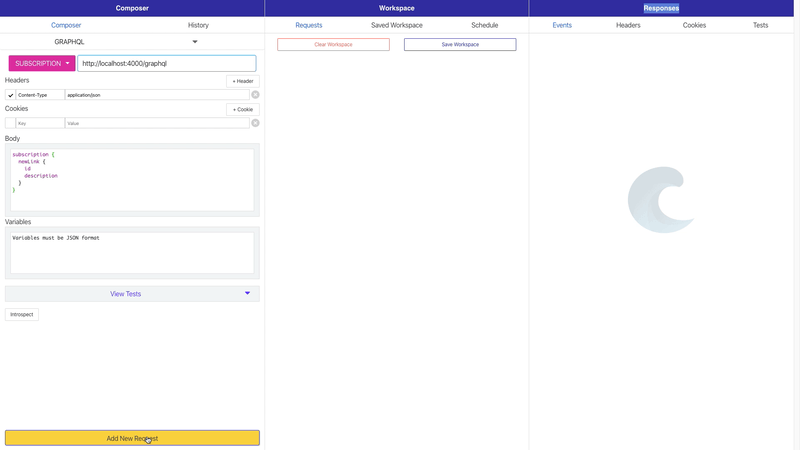 Queries, Mutations, Subscriptions
GraphQL
Swell includes full support for all three root types of GraphQL — queries, mutations, and subscriptions as well as Introspection - with and without variables. Smart code editor allows for easy query creation.
Bring Your Own Proto (BYOP)
gRPC
Swell includes full support for all four streaming types of gRPC - unary, client stream, server stream, bidirectional stream.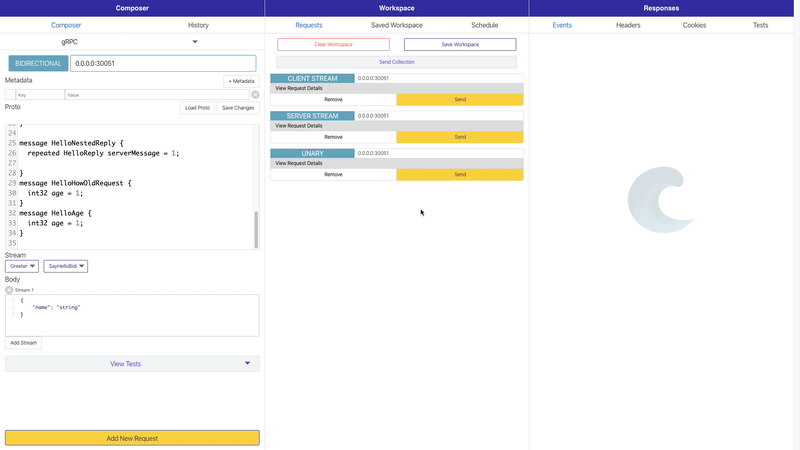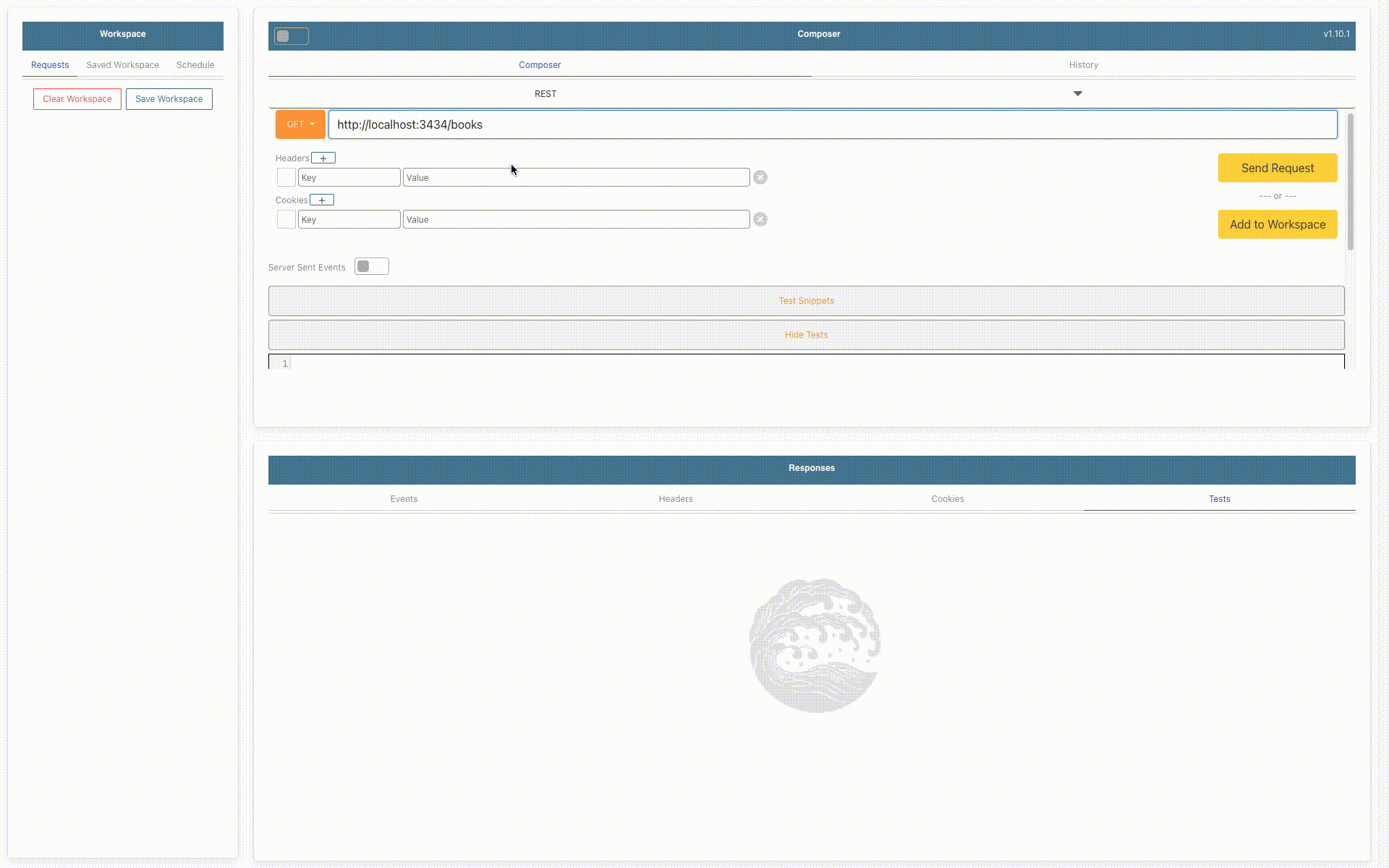 Built In Test Suite Editor
Testing
Compose test suites in JavaScript with built in Chai-style TDD/BDD assertion syntax. Tests will resolve on response data and all results will appear in the new Test Response pane.
Advanced Testing Capabilities
WebSockets
Connect to a Websocket server and test with a variety of data types: binary data (i.e. Binary Large oBjects or array buffers) and strings. Conveniently write mocha/chai assertion tests on data transfers. Further, export data logs as well as measure client/server latency.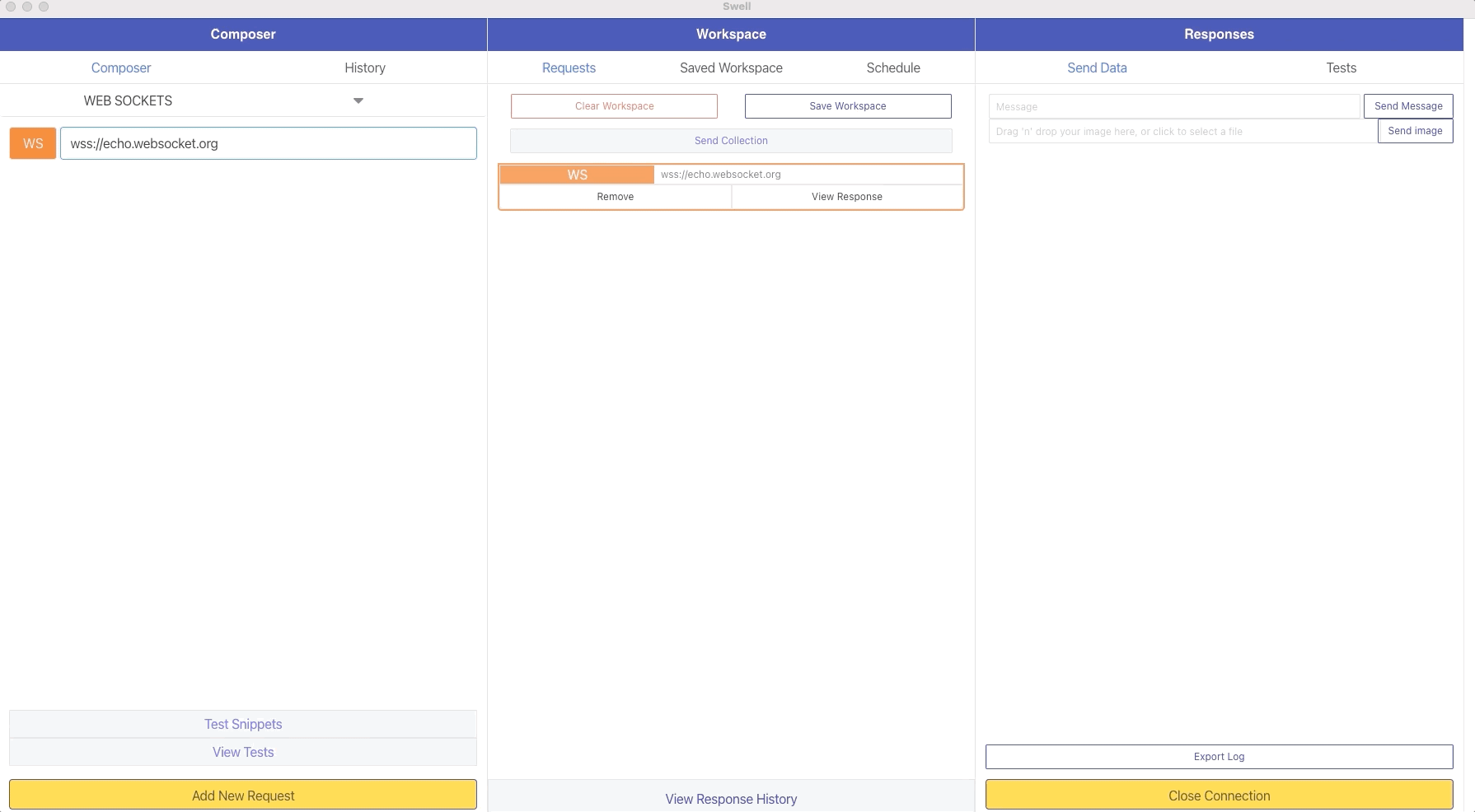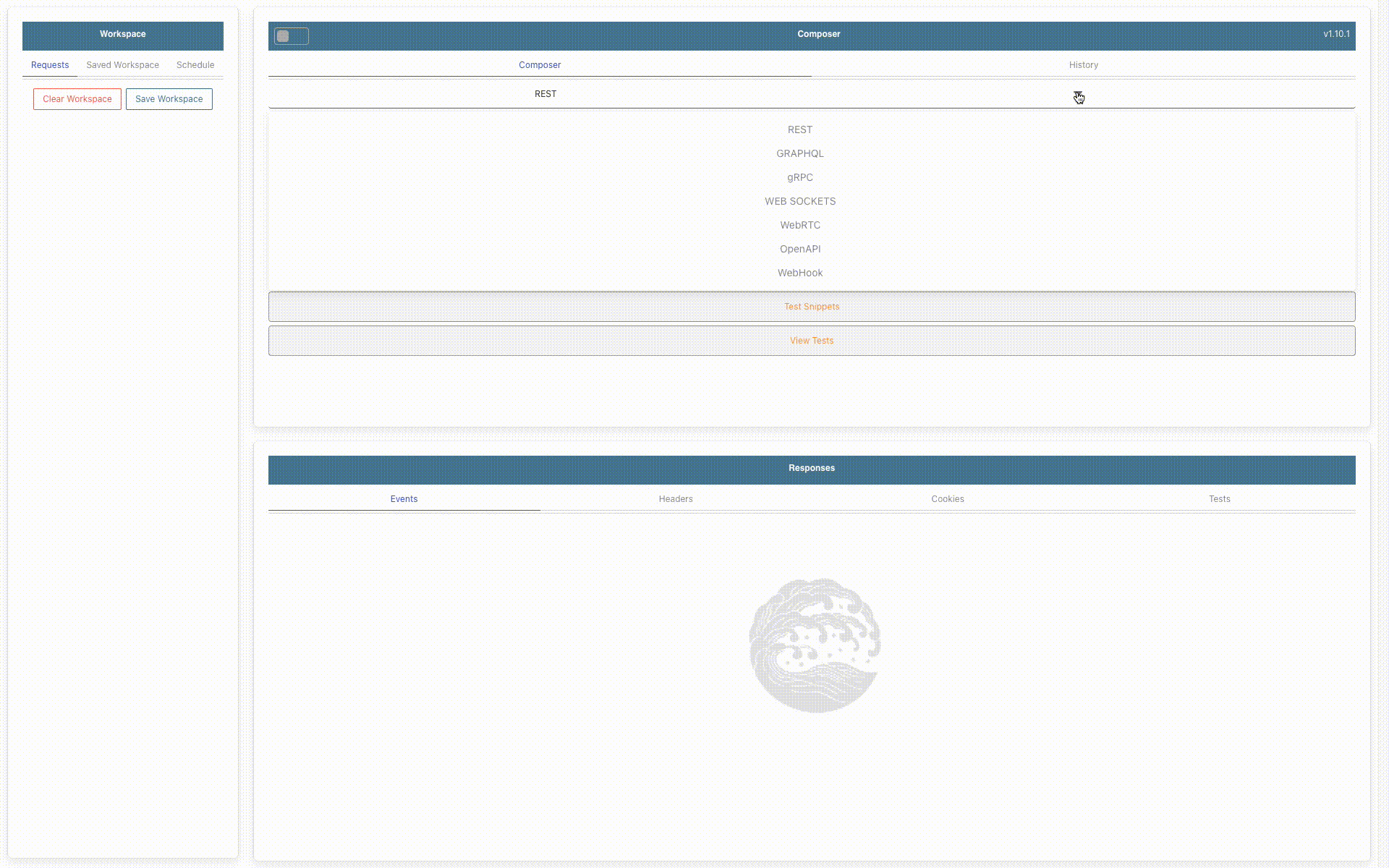 ICE, ICE Baby
WebRTC and OpenAPI 3.1
Make API requests based on a range of provided options that are generated according to specifications defined in a yaml or json-formatted OpenAPI document. Plus, test WebRTC signaling by verifying ICE candidates and generating an SDP.
Additional Testing Capability
WebHook Testing
Swell includes user-defined HTTP callback connection testing designed to test other server's connection to the web and ability to send data. The test insures that when an event occurs, the source site makes an HTTP request to the URL configured for the webhook.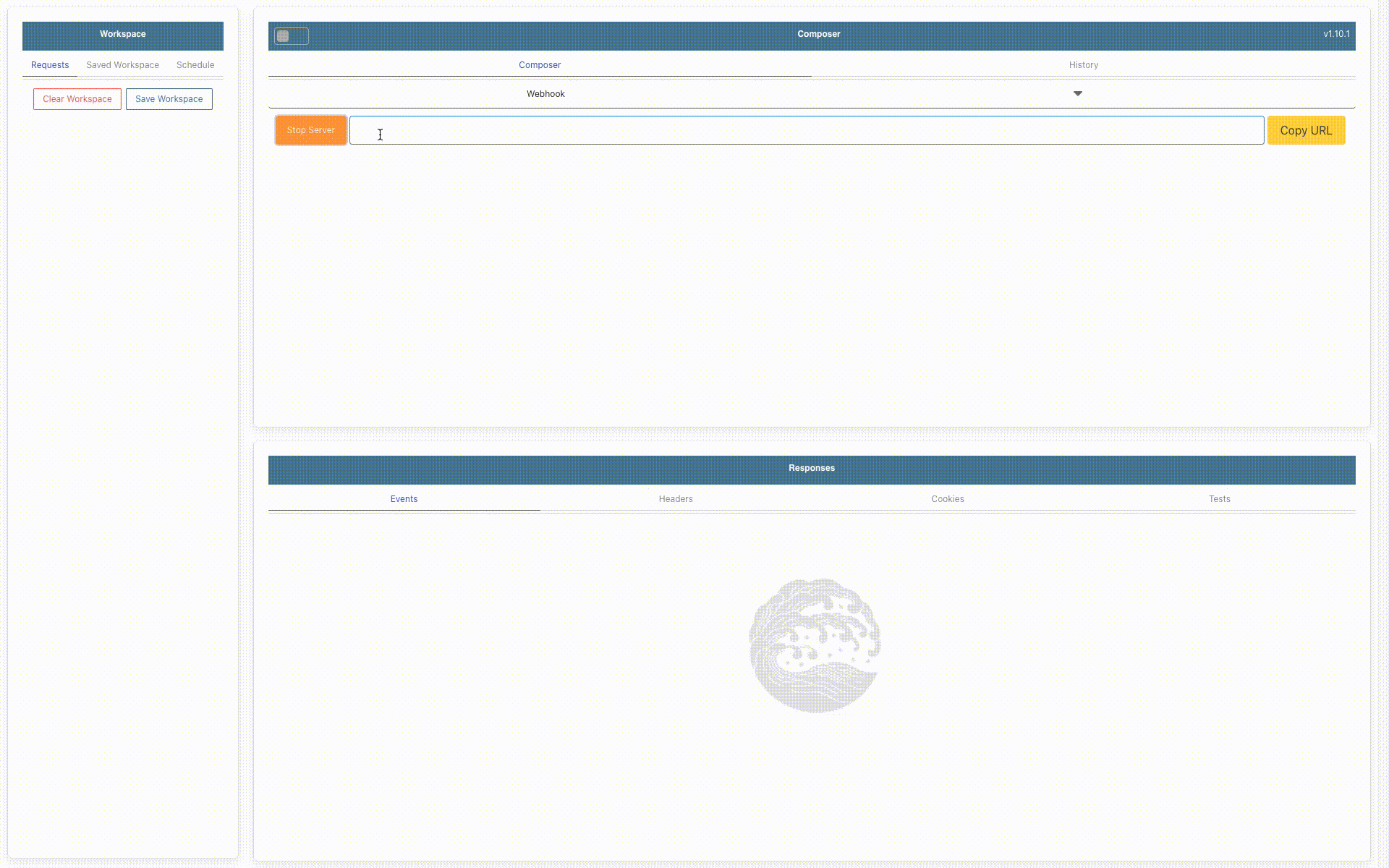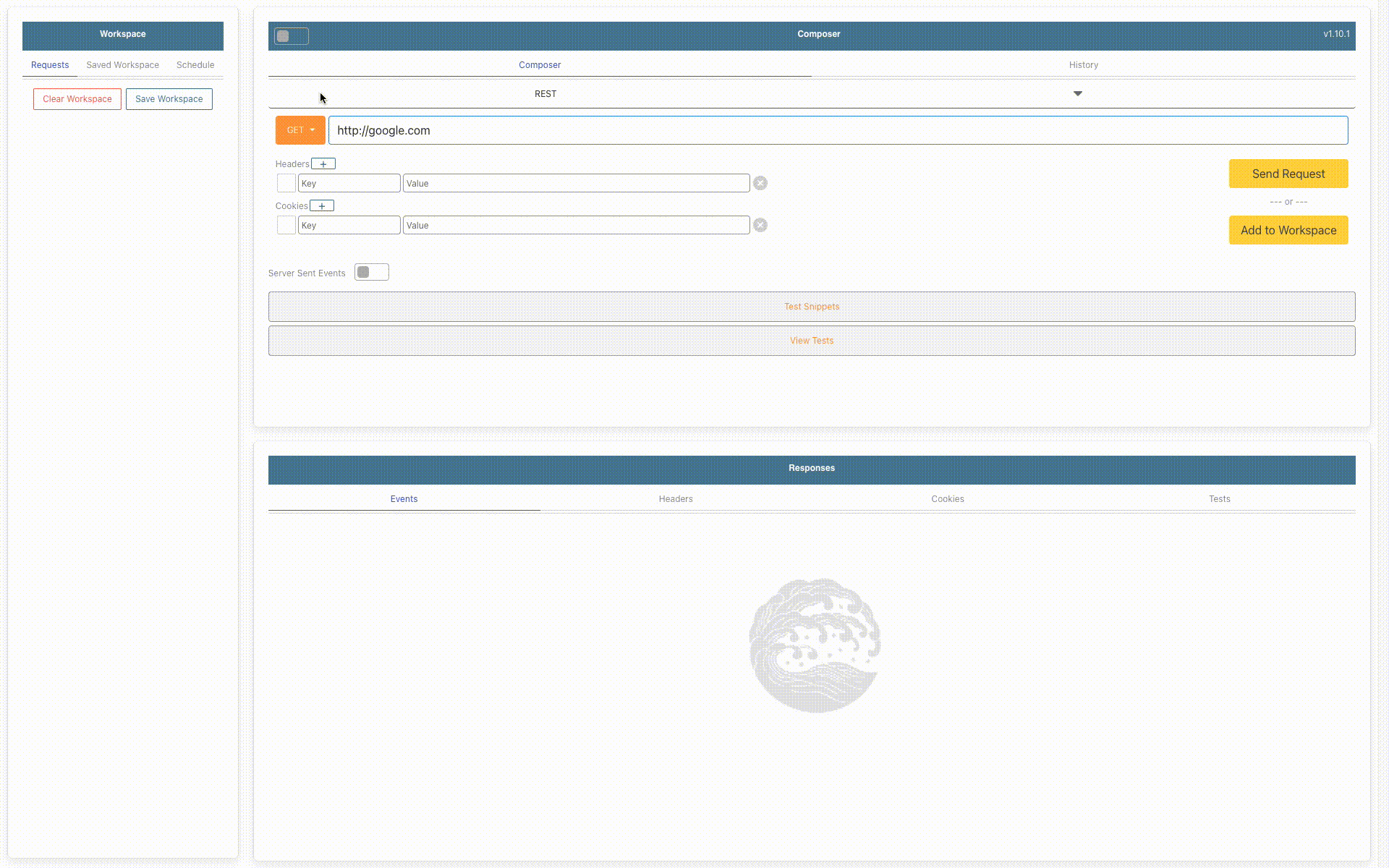 Now Featuring:
Dark Mode
Additionally, Swell v1.0.0 now features a toggle to activate Dark mode. Now users can personalize their layout to enhance their endpoint testing experience.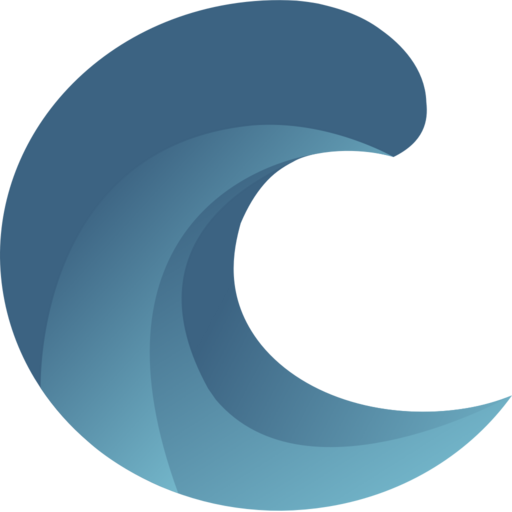 Get Swell desktop app
The desktop distribution is suggested for Linux, Mac, and Windows users.